The Best Saxophones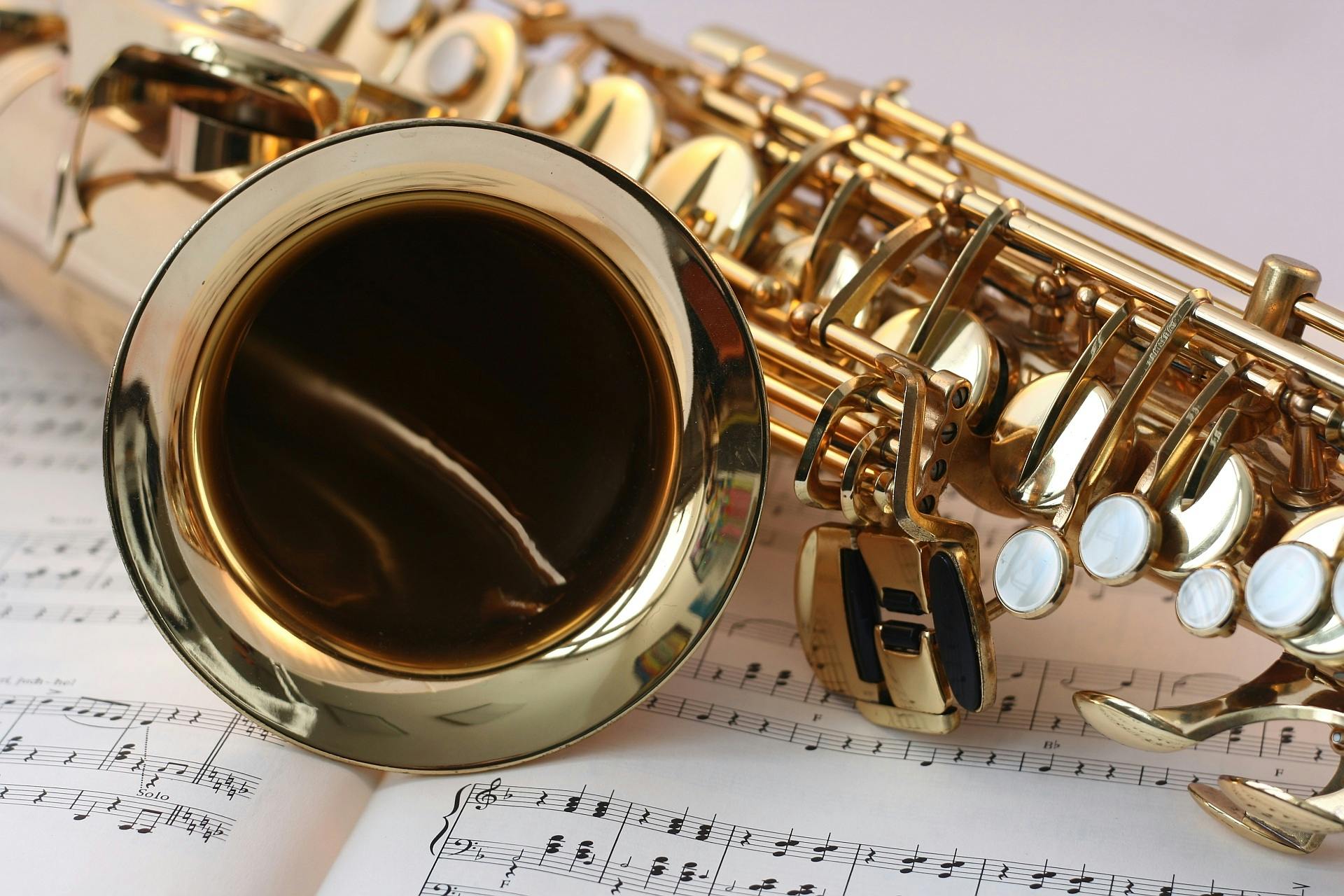 Let's get down to brass sax. These ubiquitous reed instruments have intrigued many due to their ability to sound both bright and brooding; because of this, you'll find them just as frequently in refined concert halls as you will in smokey jazz clubs. And while there are actually four types of this woodwind, legends like John Coltrane and Charlie Parker brought the alto and tenor into the mainstream in the mid-1900s. To help you sift through all the instruments that the internet has to offer, we've rounded up some of the best saxophones for all your sonic masterpieces. Read on to find a sax that strikes the right note with you.
Glory Alto E Flat Saxophone with Gold Lacquer Finish
This alto saxophone strikes a good balance of sound quality, price, and aesthetic for beginner musicians.
Instruments are an investment, so it's always a good idea to find an affordable version before committing to the real deal. Glory's alto sax is one such cost-effective entry point that also maintains a reasonable quality for beginners. Like other starter kits, this one offers a pack of reeds, a mouthpiece, a neck strap, cleaning materials, a screwdriver, and a travel case. Aesthetically, you can choose from a huge variety of colors (even hot pink and purple options are available), and the engravings on the bell are a subtle and welcome addition.
Pros:
Very affordable beginner saxophone with essentials
Included screwdriver is a nice touch to help to adjust the key height
Engravings on the bell are decorative and classy
Arrives tuned and ready to play
Cons:
Not the most durable instrument
Mendini by Cecilio Tenor Saxophone
If you'd prefer a tenor over an alto, this is the sax to turn to.
We'd be remiss if we didn't include at least one tenor sax in this roundup, and this beauty from Mendini by Cecilio snagged this spot with ease. Though there's a fair hike in price, tenors generally tend to cost more because of their denser, heavier bodies. Speaking of which, the lacquer-finished yellow brass construction of this model won't let you down; it creates a deep, rich, mellow sound that makes an alto seem like a dog whistle. You'll want to buy more reeds since this only comes equipped with one Rico, but that's a small price to pay for such a pretty woodwind.
Pros:
Purchase includes a tuner
Tenor offers a new challenge and style of playing for intermediate musicians
Excellent cost value
Also available in other color combinations
Cons:
Alto sheet music won't translate well to tenor sheet music, making this a clear intermediate instrument
Mendini By Cecilio E Flat Alto Saxophone
If you're looking to rock a colorful sax on stage, check out this flashy line.
Beginning a new instrument can be incredibly daunting, especially when you need additional components to play and clean it. To make life easier, this Mendini alto sax by Cecilio comes as a package deal. Among the essentials included are a durable hard-shell case, a mouthpiece, a box of ten reeds (size 2.5), a cleaning cloth and rod, and a neck strap. Your purchase of this sax also gets you a Cecilio chromatic tuner to keep you on key. We've highlighted the classic gold lacquer version here, but feel free to experiment with the wide range of colors if you're feeling fancy.
Pros:
Starter kit includes everything you need to begin playing immediately
Contoured keys have faux pearl inlays for a classy touch
Bonus chromatic tuner helps you stay on key
Vibrant colors are fun for musicians of all ages
Cons:
Included reeds and mouthpiece could be higher quality
Eastrock E Flat Alto Saxophone
With a carrying case, accessories, and a wide variety of colors to choose from, this package deal is too good to pass up.
If there's anything that music teachers will tell you, it's that brand names aren't nearly as important as the performance of the instrument itself. Little-known Eastrock proves that with its all-brass alto sax that provides rich sound without breaking the bank. It's also offered in a myriad of color combinations, so you can put your best and brightest bell forward when you step onto the stage. Though that's arguably the strongest selling point for this woodwind, Lazarro throws in a solid collection of essential additions for the discerning beginner.
Pros:
Decent-quality construction for a fraction of a brand-name cost
Wide range of color combinations to suit any musician's style
Includes a collection of essential additions like reeds and cleaning materials
Cons:
Jean Paul USA AS-400 Student Alto Saxophone
Labeled humbly as a student sax, this brass modelis actually best suited for intermediate performances.
Jean Paul USA churns out some of the most reliable student wind instruments, but don't let the word "student" fool you; the quality of its wind instruments far exceeds most beginner needs. This particular alto sax is made of industry-standard brass for a well-rounded, warm sound, while the lacquer finish helps prevent damage and tarnishing. With the version we've highlighted, you'll also receive a ten-pack of Rico reeds (size 2.0) which are significantly better than most reeds included with beginner purchases. Start here if you dare, but we'd suggest working your way up to this pricey woodwind.
Pros:
Reputable brand, especially for beginner and intermediate instruments
Yellow brass produces a warm sound while the lacquer finish prevents wear and tear
Included Rico reeds are performance-quality
Cons:
You're paying a premium for Jean Paul USA branding and a full brass body
Frequently Asked Questions
What's the difference between alto and tenor saxophones?
Among the most important differences are their sizes, sounds, and registers. Since alto saxes are usually lighter weight and smaller, they produce a brighter sound than the mellow, rich notes of the heavier tenor. Tenors are also tuned to B flat, while altos are tuned to E flat. Though the mechanics of playing each instrument are largely the same, most beginners ultimately opt for an alto sax because it's easier on the hands and lungs.
About the Author
Why Trust Us
Since 2010, Momtastic has provided millions of parents with a complete guide to raising a family in a healthy home by offering our expert advice on everything from car seats for kids to baking supplies for the kitchen. It takes a village to raise a family, and our experts are here to make sure every parent finds a little bit of that village in us.