The Best Violins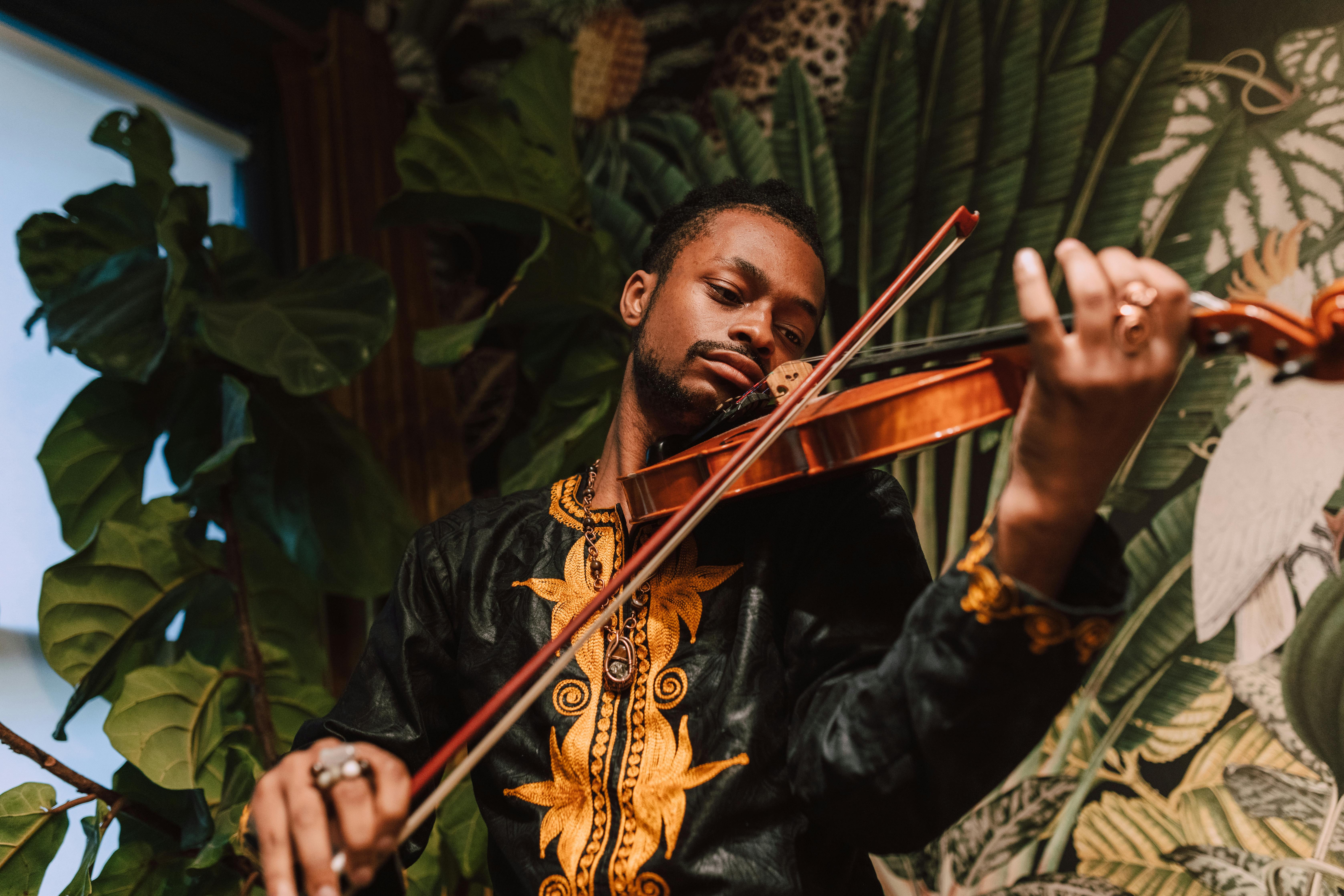 As one of the most recognizable instruments, the violin spends plenty of time in the limelight. It's the smallest and highest-pitched member of the string family, so the learning process can be a bit squeaky. Once mastered, though, its tones can become bright and joyful, or melancholic and mournful. Traditionally, violins are made out of woods like spruce or maple, but newer electric versions are sometimes cast with acrylic or kevlar. To help you sort through the various models, we've rounded up some of the best violins available online. Read on to find an exceptional fiddle whether you're just beginning the strings or you've been playing for years.
Mendini by Cecilio Size Solid Wood Violin
This maple-backed violin comes packed in a traveling case with all the beginner's essentials.
Cecilio churns out some of the most affordable instruments on the market, so it's no surprise that this half-size Mendini violin makes an appearance on our list. Like many acoustic violins, this one is comprised of spruce for the top and maple for the back and sides, resulting in a full, warm sound. You'll also receive a bow, extra strings, rosin, a traveling case, and a clip-on tuner with your purchase. We've highlighted the half-size black version here, but Mendini offers this violin in a wide range of sizes and colors, too.
Pros:
Full wooden construction, combining spruce and maple for optimized sound
Includes learning essentials like a bow, rosin, extra strings, and an electric clip-on tuner
Half-size is ideal for young learners, but other sizes are available
Cons:
Maple fretboard is not as durable as ebony
Forzati Full-Size Violin Set
This full-size violin combines spruce and maple for a luxurious, bright playing experience.
Forzati's full-size violin might look pricey, but we promise it's a steal when compared to its handcrafted competition. Along with the classic spruce and maple construction, this model features an ebony fretboard that can properly withstand frequent finger pressure during use. Forzati's set includes not one but two Brazilwood bows, rosin, and a microfiber cleaning cloth. As long as you keep your alloy steel strings clean, you should have no trouble fiddling with this Forzati for years to come.
Pros:
Handcrafted spruce, maple, and ebony construction is durable
Purchase includes everything needed to properly care for the instrument
The included case is lightweight but sturdy
Cons:
With this one, you're paying a premium for a handcrafted product
Eastar Half-Size Fiddle
If you're just beginning your musical journey, check out this half-size violin that doesn't compromise craft for cost.
Though a full-size violin should match the proportions of an adult with ease, young musicians just beginning their education might have a little more trouble. Luckily, models like this half-size Eastar are much more manageable for their hands and your wallet. To give beginners even more guidance, Eastar fits its fretboard with fingering points that provide tactile markers when learning to play. It's a well-crafted instrument with a spruce front, maple back, and a pear-wood fretboard that isn't as durable as ebony but certainly gets the job done.
Pros:
Half-size is easier for smaller students to play
Muscovite fingering points help beginners learn hand and finger positioning
Purchase includes basic items for violin care and use
Affordably priced beginner instrument that's still well-made
Cons:
Children outgrow half-size instruments quickly
Cecilio Style 2 Electric Violin
Use the included headphones to practice on this electric violin before performing for an audience with an amp and a speaker.
Electric violins aren't nearly as popular as their acoustic counterparts, but they do present a great opportunity for musicians looking to expand their repertoire of sound and style. This model from Cecilio combines a traditional maple body and ebony fretboard with a modern, edgy design. Your purchase includes a Brazilwood bow strung with unbleached Mongolian horsehair, a light travel case, and the required nine-volt battery. Cecilio also provides an auxiliary cable and a pair of headphones so you can practice in complete privacy — something your neighbors may thank you for, too.
Pros:
Combines high-quality wood with a modern, minimalistic design
Allows for exploration of range and style
Includes auxiliary cable and headphones for practicing privately
Cons:
Beginners will have a harder time learning tone from electric violins
Cecilio Ebony Fitted Acoustic/Electric Violin
No need to choose between acoustic and electric when you buy this versatile, full-size violin.
If you're not ready to commit to one type of violin, check out this versatile model from Cecilio. Beginners can still get accustomed to the tone of their instrument in acoustic mode while intermediate players can sonically experiment in electric mode. The construction is a classic combination of spruce, maple, and ebony woods, all hand-carved with precision and elegance. You'll have to provide your own headphones if you want to practice in private, but the included auxiliary cable allows you to plug and play with an amp and speaker setup.
Pros:
It can be used as both an acoustic and electric violin
You don't have to sacrifice versatility for quality of construction
Offered in a few classic colors to best suit your style
Cons:
Included strings could be higher quality
Frequently Asked Questions
Should I get sized before buying a violin?
If you're a full-grown adult, there's no need to size yourself; once the length between your neck and outstretched palm reaches 23 inches, you should be playing a full-size (4/4) violin. That being said, most children under 11 will need smaller instruments to accommodate their shorter arms. You can look online for sizing charts or check out your local music store for in-person assistance.
Why are violins made of multiple types of wood? 
Unlike some instruments that require a homogenous wooden construction for proper tone, violins capitalize on the strengths of multiple types of wood to optimize sound. Because spruce is so stiff, it can be carved without losing its integrity; this makes it an ideal choice for the top of the violin. On the other hand, maple is favored for the sides and back. Its resonance maximizes the vibrations created when drawing the bow across the strings, resulting in a fuller tone.
About the Author
Why Trust Us
Since 2010, Momtastic has provided millions of parents with a complete guide to raising a family in a healthy home by offering our expert advice on everything from car seats for kids to baking supplies for the kitchen. It takes a village to raise a family, and our experts are here to make sure every parent finds a little bit of that village in us.